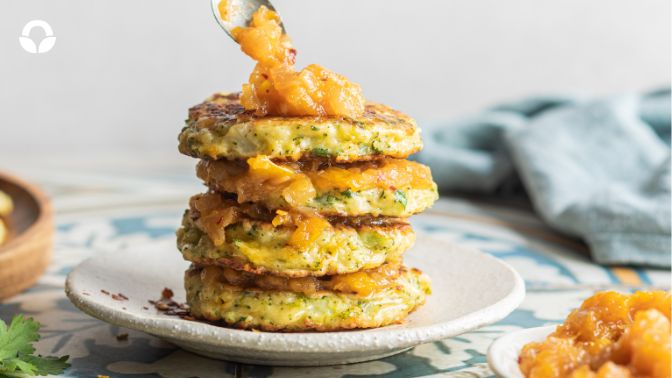 Pawpaw Chutney
https://foodloversmarket.co.za/recipes/pawpaw-chutney/
Pawpaws are also in season end Autumn, and Winter, making this pawpaw chutney the perfect accompaniment to delicious fritters, a cheese board or even some falafels! You should try this pawpaw dipping sauce if a sweet chutney doesn't tickle your tastebuds.
Ingredients
For the Pawpaw Chutney:
30ml (2 Tbsp) olive oil
1 onion, finely diced
1 garlic clove, minced
15ml (1 Tbsp) ginger, grated
125ml (1/2 cup) sugar
125ml (1/2 cup) white wine vinegar
125ml (1/2 cup) water
1 large ripe pawpaw, cut into 2 cm squares
2.5ml (1/2 tsp) chili flakes
Zest of 2 lemons
Directions
For the Pawpaw Chutney:
In a medium sized saucepan, sauté the onion until slightly translucent.
Add the garlic and ginger and cook for a further minute or two. Stir in the sugar, vinegar and water and simmer until the sugar has dissolved. Add the pawpaw, chili flakes and lemon zest and bring to a boil.
Reduce the heat and allow to simmer for 45 minutes. Mash the mixture and cook for a further 15 minutes. Let cool and spoon into a jar, keep refrigerated.
---
Notes
What if I don't have a food processor?
You can grate the broccoli and cauliflower.