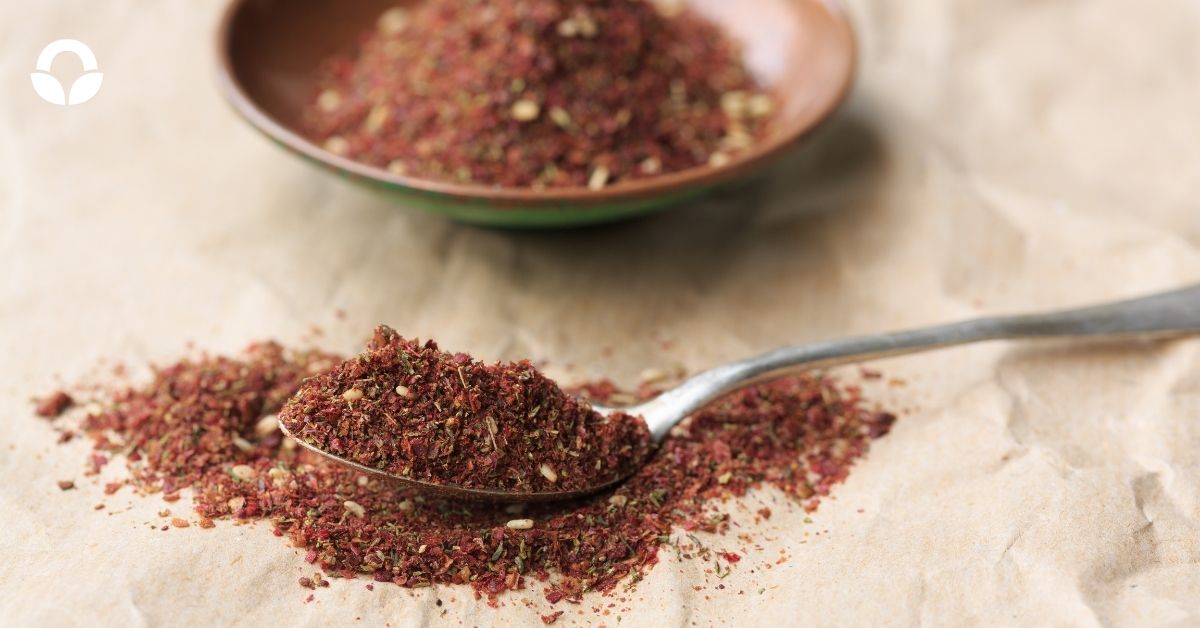 Za'atar Spice Mix
https://foodloversmarket.co.za/recipes/zaatar-spice-mix/
Za'atar Spice is a blend of savory dried herbs thyme (traditionally), oregano, or marjoram, with toasted sesame seeds, and earthy spices like cumin and coriander, and the most important ingredient of all… sumac! Sumac gives it the delicious tanginess, which is what makes Za'atar, Za'atar!
Category
African Flavours
Health
Homemade Products
Sauces & Dips
Vegan
Vegetarian
Cuisine
Mediterranean
Middle Eastern
African
Ingredients
30ml (2 Tbsp) sesame seeds, toasted
15ml (1 Tbsp) thyme, chopped or dried thyme
15ml (1 Tbsp) Cumin
15ml (1 Tbsp) Coriander (seeds or ground)
15ml (1 tbsp) Sumac, ground
2,5 ml (½ tsp) Cayenne Pepper or Chilli Flakes (*optional)
2,5 ml (½ tsp) Freshly-ground Pepper, to taste
2,5 ml (½ tsp) Freshly-ground Salt, to taste
Directions
Lightly toast the sesame seeds on a dry pan.
Mix all the ingredients together in a small bowl. Store in an airtight container. (*A Jar is recommended).
---
Notes
What is Sumac?
Sumac is a flower that is primarily grown in subtropical areas of Africa (and North America). It is made from the dried and ground berries of the sumac flower. Sumac is a tangy spice that has a more acidic flavour, like lemons. It is a deep maroon colour and is a beautiful fragrant spice that is commonly used in middle eastern and north African cuisine. Most often it is using in spice blends (like this Za'atar), in dressings or as a rub.