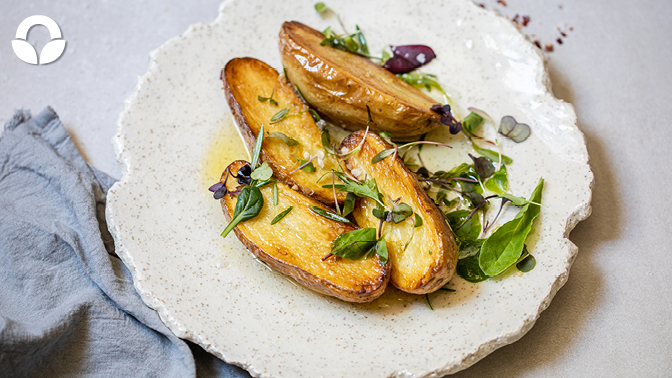 Shallow Fried Potatoes with Rosemary and Garlic
https://foodloversmarket.co.za/recipes/shallow-fried-potatoes/
Bring restaurant-worthy potatoes to your home restaurant. Pair with a good steak and possibly the last of the red wine, for a cafe meal experience!
Ingredients
Oil for shallow frying
4 medium potatoes, halved
8 rosemary stalks
3-4 cloves garlic, chopped
80ml (1/3 cup) olive oil
Salt and pepper, to taste
Directions
Parboil the potato halves for about 5-8 minutes. Strain and pat dry with paper towel.
Fill a large shallow frying pan ½ way with cooking oil. Fry the potatoes for about 10-15 minutes, turning them regularly, or cook them until they are soft and crispy.
Combine the rosemary, garlic and olive oil.