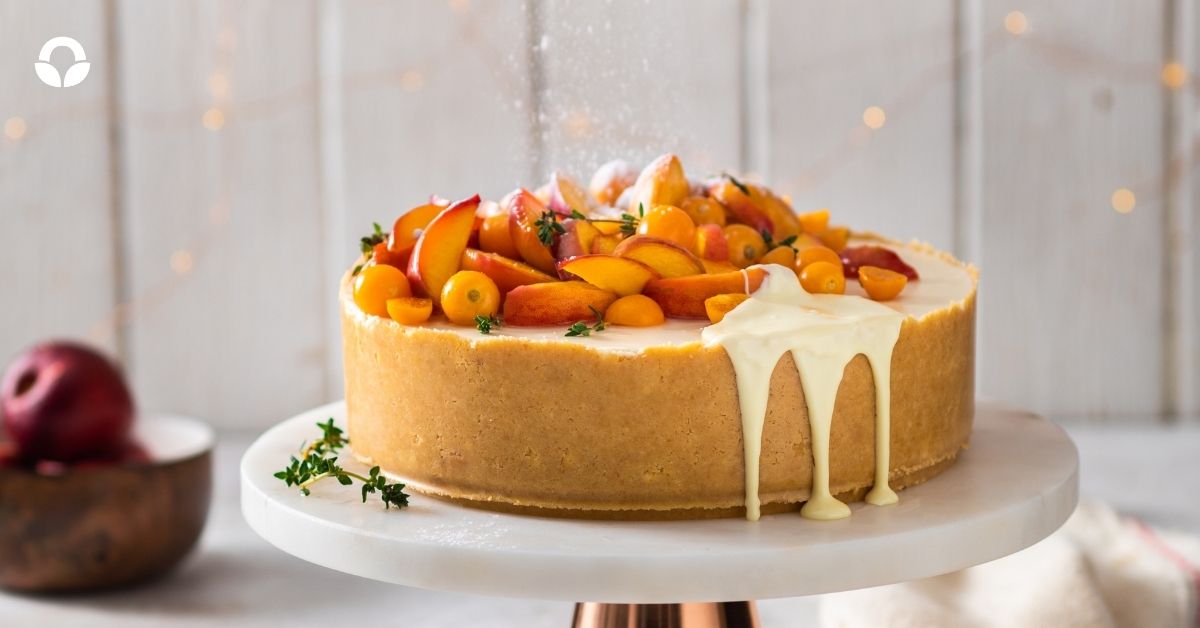 Summer Fruit Cheesecake with White Chocolate
https://foodloversmarket.co.za/recipes/summer-fruit-cheesecake/
Looking for an amazing dessert to make this Summer? This is it! A beautiful, creamy baked cheesecake using cream cheese, condensed milk, and white chocolate busting with Summer flavours. The white chocolate is only a delicate presence here. What makes this cheesecake pop is the fresh Summer fruit topping, which offsets the richness of that decadent cheesecake.
Ingredients
For the Base:
2x 200g Food Lover's shortbread biscuits, crushed
200g butter, melted
For the Filling:
500g cream cheese, plain
2x 385g tins sweetened condensed milk
250ml (1 cup) cream
120g white chocolate, melted, plus extra for serving
10ml (2 tsp) vanilla extract
125ml warm water
20g gelatin powder
For the topping:
250ml (1 cup) sugar
250ml (1 cup) water
3 sprigs of thyme
2 nectarines, washed and cut into slices
2 dessert peaches, washed and cut into slices
100g gooseberries, fresh (if in season)
Directions
In a bowl, mix together the crushed biscuits and the melted butter. Press this mixture into a greased 23cm cake tin. Place the tin in the fridge for 30 minutes until the biscuit base is firm.
In a clean bowl, mix together cream cheese and condensed milk. Add cream to this, mixing through, then add the melted chocolate and vanilla extract. Continue mixing together until the mixture is smooth.
Pour the warm water into a cup, add the gelatin powder and mix it together until it has fully dissolved. Add this to the cream cheese mixture, blending it in thoroughly. Pour it into the prepared biscuit base and place it in the fridge to set for about 2 ½ to 3 hours.
To make the fruit topping; place the sugar, water and thyme in a small saucepan, bring to a boil, then lower the temperature and simmer for about 10 minutes. Take the syrup off the heat and allow to cool down for about 15 to 20 minutes, then add the fruit to the syrup.
Before serving, top the cheesecake with the fruit topping and drizzle with extra melted chocolate.